Storage and Services for your Business
Free up expensive commercial space by putting your stock, stationery, files, office furniture, display and exhibition material or infrequently-used equipment in storage.
Storage World can help you:
Manage an office move efficiently
Locate your stock and services closer to your customers
Run your business from flexible, cost-effective premises
Cost-effective archiving
Private office available for meetings
Phone, fax, photocopying and email service available
Your advantages:
Our internal units have covered drive-in access. You can easily move your goods to and from your storage unit with our purpose-built trolleys.
We bill monthly. The quoted price includes our storage charge, service charges, rates, security, and maintenance. An extra fee is charged for a powered unit. Invoices can be sent out on request. We offer flexible payment options including fixed debit on your credit card, eftpos, cash and company cheques.
We can also arrange insurance for your goods, and we have padlocks which can be purchased on site. Packaging items like boxes, tape, bubble wrap and padlocks can also be purchased.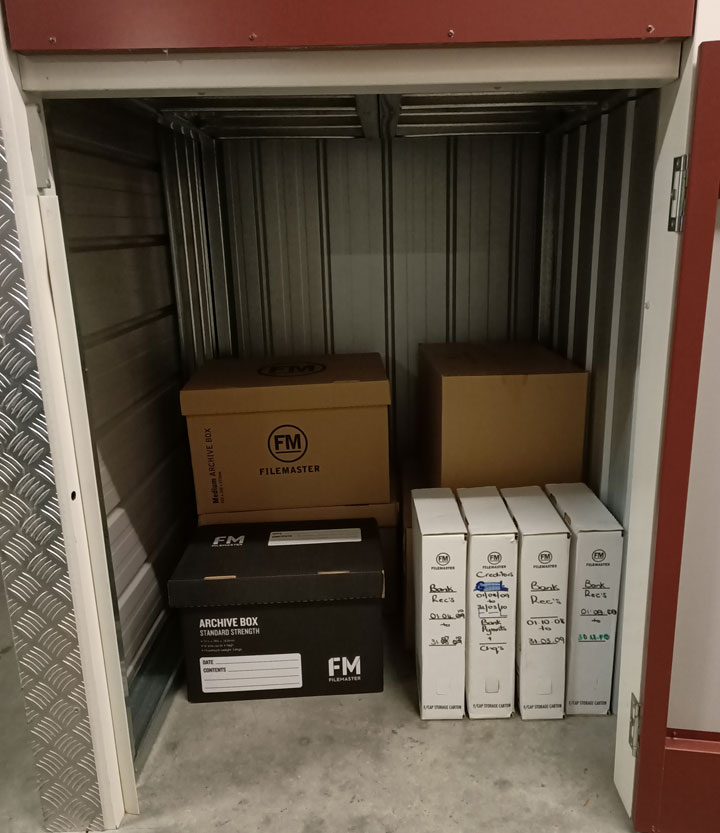 REQUEST A QUICK QUOTE
Put in your details to request a quick quote for the storage you need.